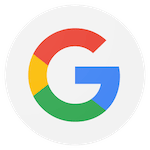 Corey White is legit. He's been working with my son for the past 2 months and we are already seeing huge improvements in both strength and overall conditioning. Can't wait to see the final product. Highly recommend 123 Total Fitness and Corey!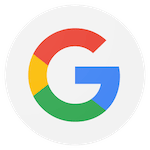 "We are grateful to Rob and the 123 team and would highly recommend them for not only exceptional sport performance training but also injury rehabilitation. Great individualized training/development for athletes that translates to results on the court."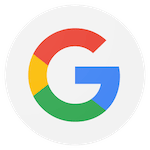 Pam has a high level of expertise. My son has had numerous sport related injuries. Pam has a background where she can respect the recovery process and work to prevent any new injuries. Thank you Pam!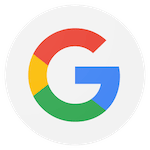 123 Fitness has be awesome! We were looking for a sports performance trainer for our daughter who plays lacrosse and reached out to 123. The owner connected us with one of their trainers - Nicole. Nicole understands proper training methods and form for injury prevention which was exactly what we were needing. Not only is Nicole knowledgeable in training methods she provides positive encouragement along with great disciplined workouts. Everyone at 123 has always been very responsive and communicative. I highly recommend 123.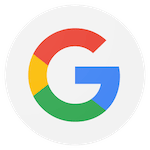 I love 123 Total Fitness. Every Trainer is so welcoming and so nice. I came here to get better in my softball strengths and get faster. I have improved so much in the last year and a half. Nicolle has helped me so much and get stronger in my workouts. I have improved from being hurt to only getting stronger, all thanks to 123 Total Fitness.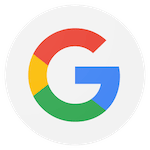 123 Total Fitness has been terrific. As a late 50's person with a newly repaired shoulder, I was looking for a place where I could get 1:1 training that would account for my recovery. Abbey Redmon has done a great job working with me to work back to upper body work while building an overall fitness program that has really worked for me. Result is being in the best shape of my life. Plus - I really like the culture - filled with trainers and clients who are there to do the work. I would recommend 123 Total Fitness and Abbey to anyone.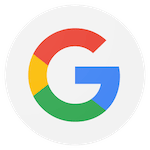 I started weightlifting several years ago with a trainer. When she moved, I was so fortunate to find Abbey at 123 Total Fitness. We have worked together for over a year and I have all new PR's. I'm a 60 year old woman who often has to adjust due to aches and pains. I always have a great workout! I'm so grateful.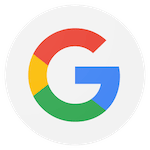 I would not be where I am today, playing in college without Rob and the 123 Total Fitness fam! Rob WANTS every athlete to succeed, and creates a great foundation for college and for life. If you want to improve in sports and training GO TO ROB!!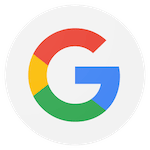 I appreciate how dedicated Max is, and the team at 123 Fitness, to always help me be the best athlete I can be. Max does a phenomenal job of paying attention to small details that make bigger and better results. Max pushes me past my limits and is super fun to chat with about literally any topic! He encourages me always and I thoroughly enjoy working out with him.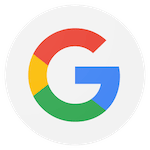 Love, love, love 123. The workouts are so productive and my athlete leaves feeling so positive. Can't say enough about the process or the results.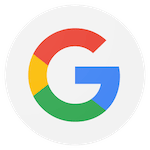 I love 123 Total Fitness! It's a great environment, everyone's working hard, the music is clean, and the coaches want the best for their trainees! My trainer is Coach Evan and I seriously couldn't have asked for a better one! The workouts are specific to my sport and I have definitely seen results on and off the court. Evan pushes me but also encourages me, especially on the days when my body is tired or I'm just having a rough day. When I'm not training, Evan checks in on me to see if there's anything I need and always has some good advice for me in regards to being a student-athlete. Coach Evan's fun personality keeps me going during the workouts and motivates me to not give up until I'm finished! I am not always able to make the drive out to Alpharetta, but when I do, I am always thankful for 123 Total Fitness/Coach Evan and all of the training they provide me with!!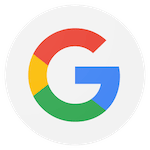 My daughter has had a few sports performance trainers and Rob and 1 2 3 are without a doubt the best. She improved more in 3 weeks with Rob than a year at another well known establishment. I cannot recommend him and the staff at 1 2 3 more, they are elite.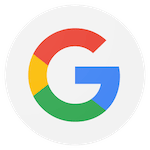 Carra Sassack just left a new review

| | | |
| --- | --- | --- |
| Carra Sassack | | |

This is truly the best community and facility I've ever trained with. I am able to push myself the absolute hardest and see incredible growth both physically and mentally. If your goal is to compete at a D1 collegiate level, this is where you need to be!!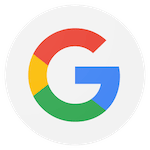 123 Total Fitness has been a game changer for our beach volleyball player. In a relatively short time, her vertical jump has improved and she's moving faster in the sand. She loves the challenging workouts and the energy her coach brings to every session!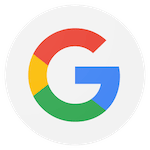 Evan Burchette has been amazing for building muscle, gaining strength and improving speed. Improved flexibility in my son as well, while avoiding exercises that interfere with pitching and arm care. Highly highly recommend!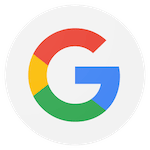 Nicolle has been outstanding helpong my 13 year old daughter evolve as an athlete for more then a year. She always listens, adapts to her evolving needs and motivates her each week. This is followed by regular updates on her progress. They have been instrumental in her growth as a softball player.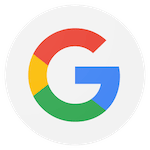 As an athlete when I was younger, and an active adult since, I have always 'worked out' and lived a healthy lifestyle, but had been feeling the need to improve my strength and overall condition. I joined 123 Total Fitness approximately four months ago and it has been the best thing I have done for myself in quite some time.

I cannot say enough good things about Rob and all of the staff at 123 TF, but more specifically my amazing trainer, Abbey. She is engaging and focused and took the time to get to know me in order to understand what I wanted to achieve. I was looking for someone who would push me beyond my limits without being harsh in their approach and she has mastered this technique! I feel better about my body now than I have in a very long time and knew after one session with her that I would be a long-time client.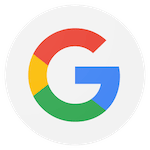 Rob and his team at 123 are true professionals. From their facility to their trainers, I have nothing but good things to say. 123 gets athletes ready for the next step in their careers while also having a gym atmosphere that is inviting to adults too. I highly recommend any and all high school athletes that are serious about their sport to give 123 a try.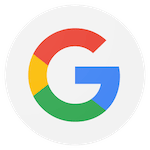 123 Total Fitness and the professional trainers have taken my son to the next level where he has excelled on and off the basketball court. Through strength training, speed and agility he has improved dramatically, and confidence has followed!! We appreciate the energy and commitment of 123 Total Fitness for their excellence in helping my son work toward his athletic goals! They're simply, the Best!!!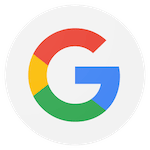 123 Fitness is fantastic! My girls play volleyball and we have seen a definite improvement since starting at 123 Fitness. It has only been a couple months since stetting and we have seen a vast difference. We have worked with Nicolle and Logan. Both are wonderful, encouraging and extremely patient with my 10 year old daughters. We make quite a drive to go to 123 Fitness and it is totally worth it!! Highly recommend!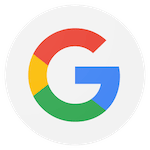 123 Total Fitness was by far the best decision I could have made to further myself athletically and as a person. When starting at 123 I had been trying to improve my vertical for years, and within 6 months I had already added 3.5 inches. At 123 you are challenged physically, which in turn has made me mentally my stronger. The culture is unmatched. 123 Total Fitness was the best athletic decision I made for myself and I would recommend them to any athlete looking to play at the next level!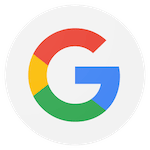 Exceeded my Expectations!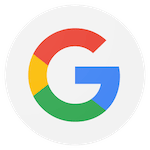 My daughter immediately conmected with Rob. He has been an invaluable part of her rehab after shoulder surgery.He implements sport-specific training while focusing on rebuilding muscles in her shoulder. Her goals are his goals in getting her back on the volleyball court. He pushes her and she performs. I cannot say enough great things about Rob.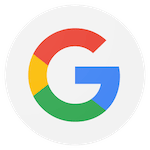 Both of my teen athletes are loving the one on one sport specific training they are receiving here. Not only are they advancing in there agility and strength, they both are also showing huge boosts in their confidence in their respective sport. That, to me as a parent, is priceless. 123 Total Fitness has been a great find for our family to take our athletes to the next level.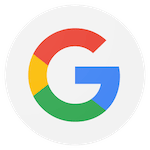 They do a great job of tailoring workouts not just to you but to your sport of emphasis.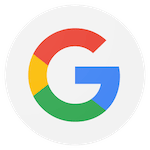 Initially came here to focus on extra work to help with long distance running, and was just expecting a typical extra training regiment that would help me gain an edge. Without going into detail, an injury threw a wrench in just about everything training wise. After some time off of workouts here, I revisited my trainer, Evan, and gave him the run down of what the story was. Evan then shared a little injury story of his own and how he overcame it (superhuman strength). He made sure I knew in my head that I can overcome what I'm going through and that I'll come back stronger. Aside from the expertly catered workouts Evan has given me and the support throughout them all making sure everything is going right with them, the moral support is what drove me to write this review. Evan has far exceeded any possible expectation I had. Constantly reiterating a sort of mantra we created "Why not me", constantly reminding me why I started this in the first place, constantly keeping me motivated, and finally, but most importantly, giving me a shoulder to lean on. He went as far as giving me his personal number and telling me "if you're ever feeling down about your injury or you're hitting a rough mental patch, never hesitate to give me a text." This personal connection Evan has strived to create between his client is second to none. 123 Total Fitness found an absolute STELLAR trainer in Evan and I cannot recommend him enough for ANYTHING. Rehab, training, conditioning, Evan will be your guy, and he will make sure you stay motivated the whole way through. 5 stars and absolutely no hesitation whatsoever .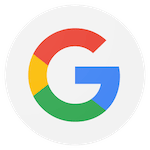 I've been training with Nicolle Hunt for a couple years now and it has been an amazing experience. I love working with Nicolle and it's always a positive environment. She's helped me so much with strength, vertical, endurance, and more.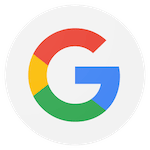 i cannot say enough about 123 Total Fitness. I started teaining 3 days a week with trainer Abbey R. To be honest i could not bend over to tie my shoes. We did a consultation and set some goals. A year later I have reached my goals and we just set some new goals. I know all the trainers operate the same. It's intimate. Personalized one on one training to YOUR ability. As a parent, if you have a child that has passion for a sport….. Rob and his team are thw trainers to take them to the next level.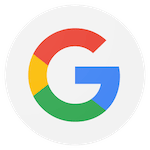 Abbey is nothing short of AWESOME. She has a passion for training and wants nothing more than to see you meet your goals. She can train a wide variety of ages and various skill levels. If your goal is to excel in a particular or simply strength train, call Abbey - yo wont be disappointed.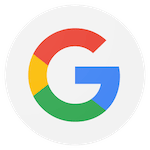 We love Nicolle and Total Fitness 123. They have helped my daughter meet her goals to perform at the highest level in softball. Each week Nicolle sets a plan to work on speed, agility, and strength while also catering to what my daughters activities and studies in her daily life are. So glad we found Total Fitness 123.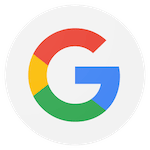 Both my D1 tennis players have trained with Rob at 123 Total Fitness during their junior careers. Rob prepared both girls for the demands of college tennis and they stepped on campus as freshman ready to play. First class training.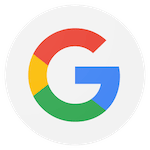 My daughter started about a month ago, training to help improver her strength and fitness for her volleyball game. After each session with Coach Devin, she leaves feeling stronger, more confident, and excited to get to the next volleyball practice.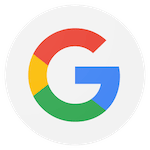 123 Total fitness continues to impress. My rising 8th grade son has the dream to wrestle at the collegiate level. I reached out to Robert at 123 Total fitness and explained my sons aspirations. Robert was quick to respond and quick to get my son started on his journey. He has been pushed and through hard work and dedication has seen marked improvement. I would recommend 123 Total Fitness to anyone that seeks improvement in lifestyle or in sport.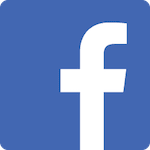 We really appreciate all the help we have received. Garrett works with my son and he's been outstanding. He is thorough and really cares about his athletes. He is always prepared and makes everyone feel like they are his only client. He made goals for him and constantly challenges him. You can definitely see a difference in my sons performance and physique. HIGHLY recommend 123 total fitness and all their trainers!!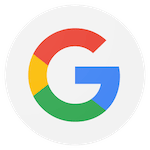 Love this place! Rob and all of his staff are very caring and truly want to help achieve the goals of their clients! My daughter loves her time with Rob and has already seen a difference in her strength on and off of the court! I highly recommend 123 Fitness! You won't regret it !!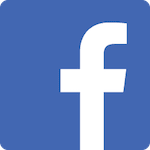 Both my girls have been training at 123 for a couple years now and it's made a huge difference obviously in their physical strength but their confidence, determination and self esteem! Coach Pam is amazing and Rob is always so friendly and provides such an inviting atmosphere for any athlete training there. Highly recommend 123 and I have referred many of our tennis players to them for training! Thanks for being so AWESOME!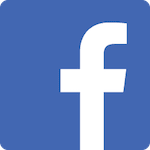 If you have a student athlete that is looking to get to the next level, they can definitely get them there. Great staff and great programs for any sport!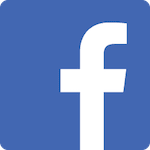 Our teenage son has been working out with Rob for the past 3 months. We wanted someone that could provide him a plan that would focus on his specific sport. We are very grateful that we have found someone who pushes him to work hard while making it enjoyable enough that he wants to return. Based on the experience we have had so far our older son decided to also join 123 to prepare him for his upcoming track season. Thank you Rob & Cory for your guidance, encouragement & push for our two boys.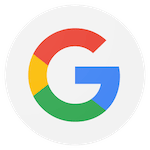 Rob and his team have been great! They are knowledgeable and truly treat each athlete as an individual. Highly recommend!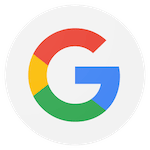 Rob and his team are second to none in their personal training. Highly recommend!!!!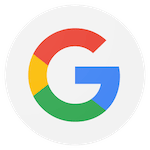 If you are looking for personal training sessions or improving sports performance, I highly recommend checking out this gym. Rob and his staff are motivational, knowledgeable, and personable. I have been training with Rob for 8 months now and I have never looked or felt better. 123 Fitness has changed the game for me.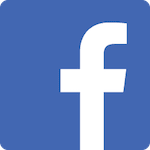 Trainer Nicolle Hunt has been amazing this past summer in helping me build strength as well as muscle endurance. As a swimmer, I was able to capitalize on said strength and perform at my best, which in turn betters college recruiting.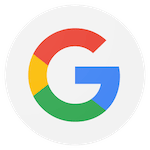 My experience at 123 Total Fitness has been amazing! I cannot say enough great things about Rob and all of the trainers at this facility. They are all extremely knowledgeable, professional, fairly priced and go above and beyond for their clients. If you're looking for personal training, strength training, or speed/agility training, I highly recommend 123 Total Fitness!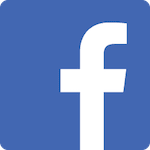 Fantastic place. My kids love it.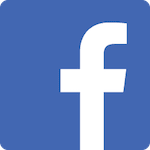 Rob, Krystal and the team are the best. Krystal has helped my son significantly improve his speed agility and strength. I highly recommend 123 total fitness.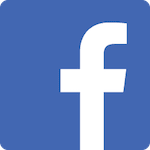 I've had the wonderful opportunity to work with Bella. She is an amazing trainer! I highly recommend her work. Very good understanding of musculoskeletal anatomy, and how that corresponds with training safely.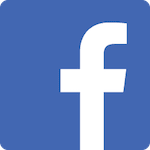 I have a 10 year old boy who begs me to exercise. I give all the credit to Crystal and the staff at 123Total Fitness. Thank you guys for helping teach my son how to live a healthy lifestyle. I highly recommend 123Total Fitness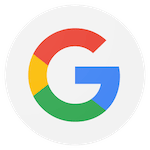 This gym is a hidden gem! The trainers are knowledgeable, professional, and motivating. Workouts are adapted to your specific fitness level and goals. Great atmosphere, reasonably priced, and welcoming to all! My go to trainer is Bella...she's tough and keeps my workouts from getting repetitive. I highly recommend 123 Total Fitness.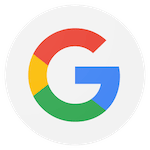 If you want results for weight loss,, strength training,, or to just bust a plateau,, this is the gym for you. Bella is an awesome trainer who pushes you but really understands anatomy, biomechanics, and the mind/body connection. Highly recommend it and I've seen results in my 6 months of training here. Clean facility with great equipment for power lifting or specific sports training.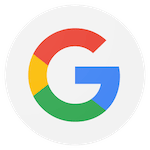 Best trainers in alpharetta. The staff truly cares and are very knowledgeable. From sports to personal training sessions, you're guaranteed a great workout.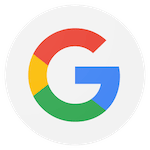 Can't say enough about 123 total fitness! Rob is amazing and has helped take my daughter to the next level as a committed division 1 athlete. He understands how to improve the body through both fitness and nutrition. Amazing experience!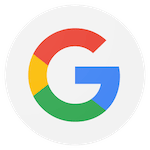 Robert and the staff at 123 Total Fitness are awesome. Robert asked important questions about my goals, lifestyle, and day to day life to create a custom workout and dietary plan for me to reach my goal. The services were affordable and Robert was always in touch checking on my progress and answering my questions. In 12 short weeks I lost 55 pounds and 5 inches in my waist! I would highly recommend 123 Total Fitness if you are interested in seeing results!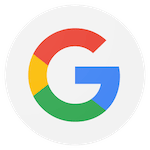 Everybody is super nice and supportive there. They can train you on specific skills for different types of sports and do a great job at it!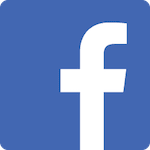 My daughter plays volleyball and has been training with Rob over the past couple of months. She has been getting stronger and her vertical is steadily increasing. Rob really pushes my daughter during training, but also balances it with constant encouragement. I think this is so important when dealing with young athletes.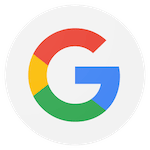 Rob is a game-changer. Our daughter has been training with him for over a year now. We've seen such an improvement in her overall strength, agility and especially in her vertical jump, which is so critical to her sport. For the best, sport-specific training, we don't think you can find anyone better than Rob. And since he's the best, he only hires the best. We've been so impressed with the entire staff at 123 Total Fitness. Call them today. You will not regret it.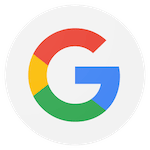 My son has been working out with Rob for the last 1 1/2 years and he loves it. Rob has increased his strength and flexibility 10 fold as well as helped him put on much need weight for baseball. It amazing how every workout is different and customized to his sport of baseball as this keeps it fresh and exciting. Rob does a great job providing encouragement and motivation throughout each session. I highly recommend him!!!!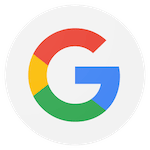 123 total fitness and Rob are EXCELLENT! Both our children have seen great results. Our son gained 30 lbs and our daughter improved her vertical. Rob knows just what our children need! I would strongly recommend Rob and his new facility for 123 total fitness